Welcome to the Fractional Trading & Index Update.
This is the world's first index that tracks the performance of all IPOs across Rally, Collectable, and Otis.
Fractional Performance Index for November 29, 2021
It was a shortened trading week in for fractional marketplaces with only four days of trading. Only Collectable was up.
Our Performance
With Insider we analyze new offerings across the alternative investing landscape, giving each one a Buy or Pass
Our recommendations consistently outperform the benchmarks.
Since February 1st 2021, we're up 458%
Last week's changes to our recommendations
Last week we bought:
Weekly Winners and Losers
Performance by Asset Class
Modern-ish Nintendo bookkended the results last week with N64 games outperforming while SNES lagged. Sports cards continue their decline.
What's trading this week?
It's the first week of RTT (real time trading) on Rally as they leapfrog the secondary offering on Collectable and catch up to Otis.
Most assets are set to trade up, particularly the Bored Ape asset, which looks like it's going to rip out of the gates. The Steve Jobs signed Mac and Zelda N64 games are set to decline.
Assets we think are undervalued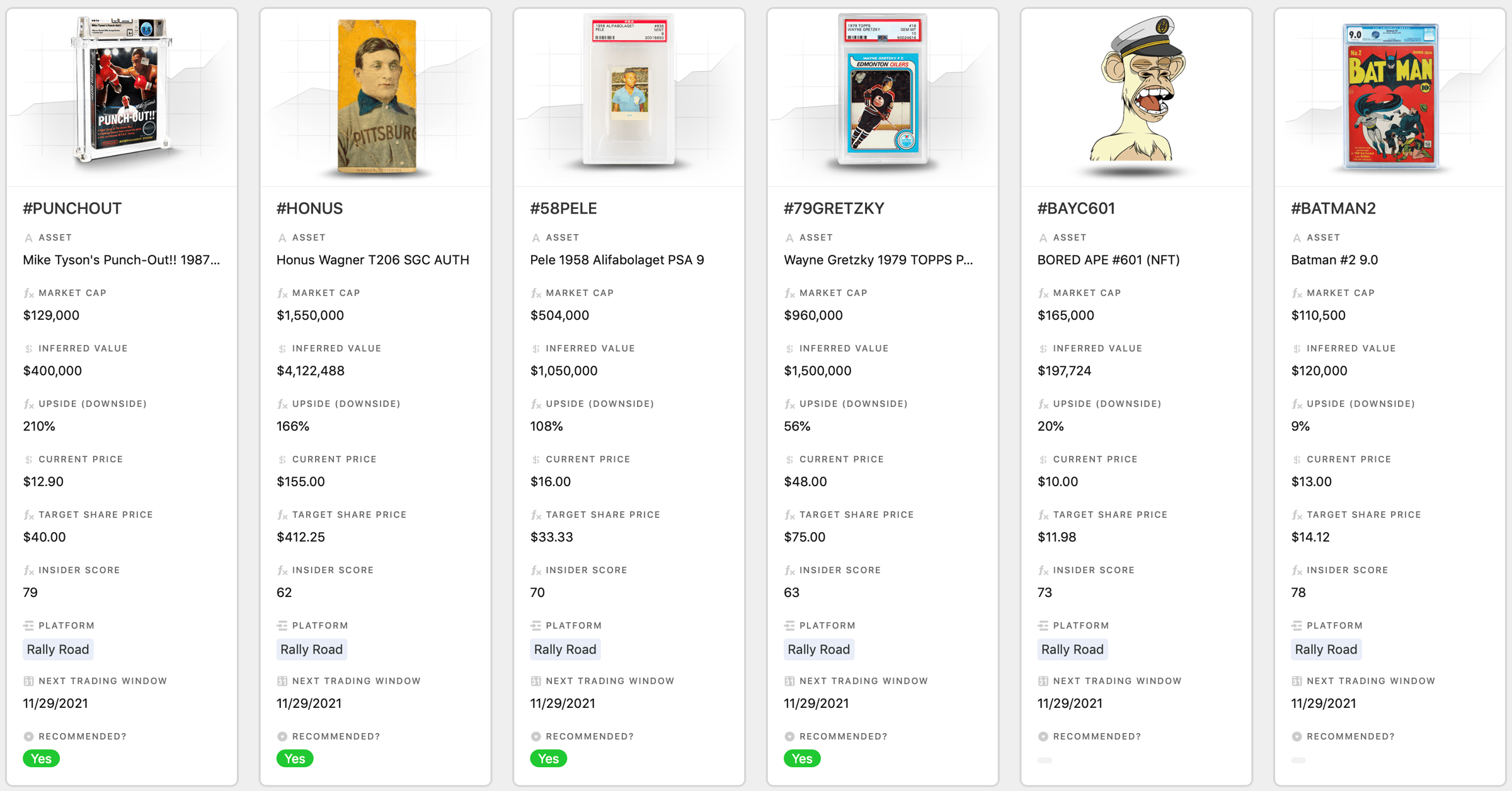 Assets that may be overpriced